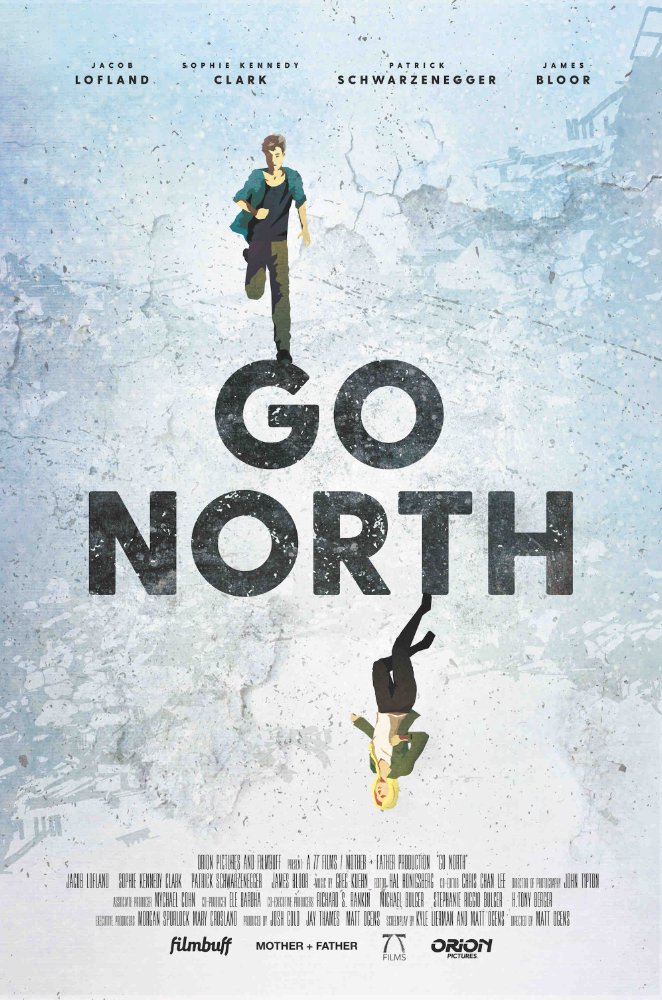 13 Jan

In theaters and VOD now: New film shot by John Tipton

Note: This was originally posted on January 10th, 2017 on Audiences Everywhere
GO NORTH: A GORGEOUSLY FILMED DEBUT WITH MISSTEPS
Overview: After an unidentified disaster wipes out the adults of the world, a community of children and teenagers descends into dangerous chaos run by a rowdy crew of high school jocks. Desperate for freedom, friends Josh and Jessie run away in search of other survivors and hope for the future. FlimBuff; 2016; Not Rated; 94 minutes.
For Starters: Go North does a fine job of painting a fascinating picture of a post-apocalyptic world, but most of the movie is spent establishing this world without ever attempting to explain it. No reason is ever given as to why and how everyone over a certain age is gone. More troubling that the lack of answers though is the fact that the timeline doesn't add up. Despite the fact that the catastrophe that killed all adults happened during Josh and Jessie's teenage lives, the world around them is as overgrown and dilapidated as ancient ruins might be.
Maybe an enthusiastic art design team was given too much freedom, maybe the director just didn't care about the timeline matching up, or hell, maybe it's a metaphor; regardless, I was distracted from start to finish by the fact that the earth had apparently turned into a crumbling, overgrown jungle with a lack of food and resources in only a year or two.
The Good: There is a lot wrong with Go North. The dialogue is stilted, the characters are hardly explored, and the story is essentially nonsensical, but it isn't without some shining moments.
Patrick Schwarzenegger (yep, he's Arnold's son) is arguably Go North's most notable actor, and while Schwarzenegger doesn't have much screen time, he does a fine job with what he's given and gives one of the jock characters a bit of desperately needed depth. Jacob Lofland of Maze Runner and Mud is expressive and impactful as the film's lead, and while Sophie Kennedy Clark's character is woefully pointless, she gives a solid performance.
There's no question that Go North's strongest feature is its cinematography. With gorgeously framed shots, immaculate attention to light, and exuberance of vibrant colors, Go North is one of the most aesthetically pleasing films I've seen in years.
If Go North were a photography exhibit, I'd be blown away by it and recommending it to everyone I know. Alas, a movie is a complex and demanding creature, and it simply needs more than lovely visuals in order to live and breathe.
Overall: Go North's stunning cinematography doesn't make up for its myriad of missteps, but it certainly helps, and though director Matt Ogens missed the mark with his narrative debut, if he continues to work with director of photography John Tipton, I'll keep tuning into his work.