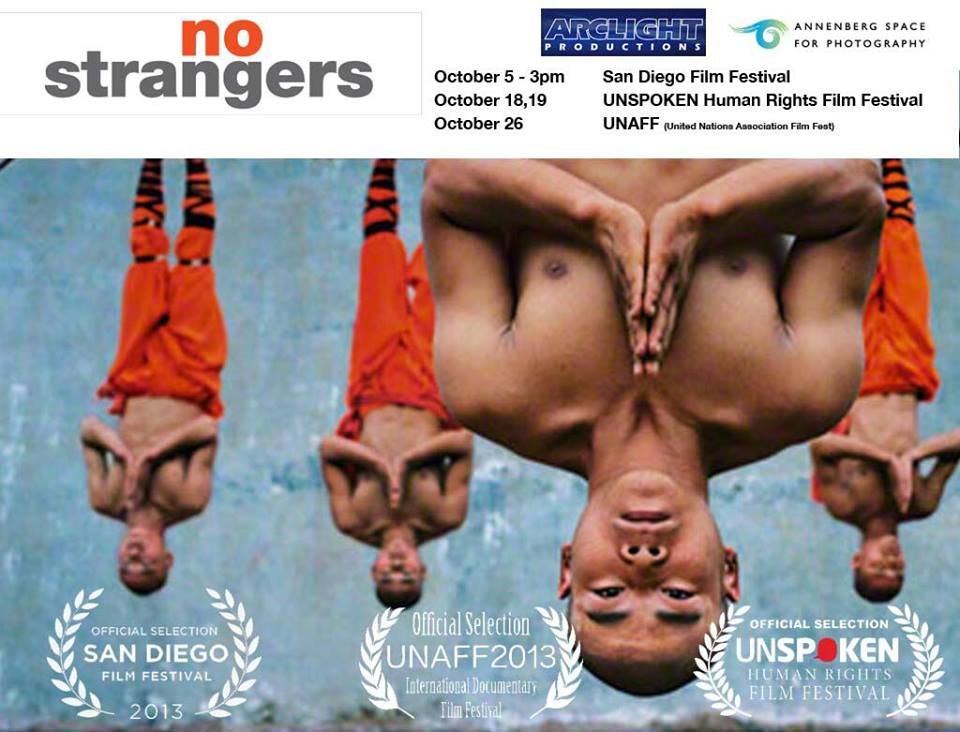 17 Oct

"No Strangers" Screening at Camerimage Film Festival in Poland

Produced by: Arclight Productions
Directed by: Steven Kochones
Cinematography: John Tipton, Michael Dwyer, James O'Keeffe


Co-lensed by John Tipton, Michael Dwyer and James O'Keefe, No Strangers explores the ways cultures express a shared humanity and navigate the circle of life.  The film is being featured around the world in various film festivals and museums, including the 21st Annual International Film Festival of the Art of Cinematography hosted by Camerimage in Bydgoszcz, Poland. Details about the festival can be found on the Camerimage Website.

About the film:

This documentary poses a fundamental question: What does it mean to be human and alive? When the people of the world answer this question, they do so in 7,000 unique voices. Tragically, half of these may be silenced within a generation or two. At risk is our human legacy, a vast archive of knowledge and expertise. Filmed across the globe, from Washington, DC to British Columbia, Canada to London and Mongolia, the documentary features additional photographs, interviews and behind the scenes footage with exhibit photographers, indigenous people and experts. The film will examine indigenous cultures through a photographer's lens and encourage viewers to consider ancient traditions in a new context.